What our clients are saying about us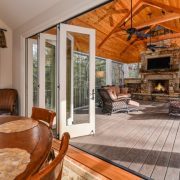 "The thing I liked about the Judds from the very beginning is they were very open. They showed me all of the costs to remodel my home the way I wanted it and how their billing system works. It's all very straight-forward which created trust from the beginning."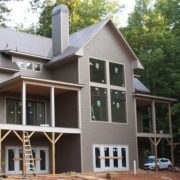 "We planned to build an Asheville mountain farmhouse in 2013 and the decision to hire Judd Builders as our custom home builder was one of the best choices we made. Not only did they provide a high-quality product, they were there to support us."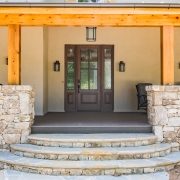 "From first meeting to the final touches on our home remodel, Judd Builders were stellar! Jerry Banks, the lead project manager, kept us in the loop at all times via email, photos, texts while we were at work/out of town. His timely orchestration of the entire project… Coordination of specialized teams, working around rain delays. Inspections, and any changes we (I) made, etc., was done with genuine thought and care. Jerry's input and design modification suggestions were succinct and wise. Every detail of our front porch remodel from stonework, fireplace with chimney, cedar beams, tongue and groove ceiling, flooring, stucco, lighting and even a new roof (last minute decision, roofers arrived next day) was done seamlessly.
Customer Service never compromised.
Service before self….always.
Judd Builders have an amazing crew (professional, pleasant, focused on job at hand).
Specialized hired tradesmen were handpicked to work for Judd Builders.
Confident and proud to stand behind their work.
Since completion of our front porch ("living room"), we've had tons of inquiries from neighbors and friends and have referred them on to Judd.
Thank you so much Judd Builders, especially Jerry, for understanding and creating our awesome new living space!"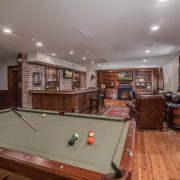 "We couldn't be more happy with the remodel of our kitchen, dining room and living room. The quality of the workmanship is excellent. Along with this, we came in right on our budget! Judd Builders and their entire staff made our dreams for our home remodel come true."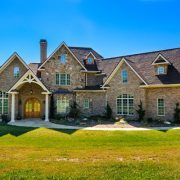 "We considered many Asheville custom home builders before selecting Judd Builders. We're convinced we found the best one. We selected them because we were impressed with their integrity, helpfulness, openness and willingness to meet our desires. If I were to rank John Judd on a scale from 1 to 5, I'd give him a 10 without hesitation. In my opinion, John Judd is clearly the best."
"Judd Builders recently completed a large scale remodel on our home and their work was nothing short of stellar. From the beginning, Judd Builders were very customer focused and professional. Working with John Judd Jr. and his team was a pleasure from start to finish. They were extremely prompt, professional, and thorough. We found them to be very accessible and prompt with responses and follow-up. The entire team was very accommodating to us throughout the remodel project. Their work was impeccable and their attention to detail was second to none. We would not hesitate to use Judd Builders again, and wholeheartedly recommend them to anyone considering a residential construction project."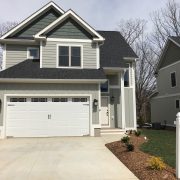 "I wish I could give JUDD Builders 6 stars! In 2017, when we were concluding a 5-1/2 year, 7 state search for a new retirement home, we narrowed it down to searching for home builders in Asheville, NC and Buncombe County. Ultimately we decided on a custom home in Black Mountain, Arts & Crafts, identified two possibilities by location and selected Judd Builders.
Over our lifetime, we have built several custom homes in NY, FL and owned 10 homes in 5 states.
Judd won, exceeding our expectations, and here is why:
Locally owned – Family operated, Values their reputation for being best in class with action, not just words! Something we did not experience from others.
Design – 2 story, efficient to heat/cool/maintain.
Floor plan – open space, high ceilings, efficient use of square footage on a low maintenance small lot, excellent site preparation and landscaping, finished 2 car garage.
Workmanship – fit and finish excellent.
Quality and uniqueness of materials – Red Oak flooring, beautiful cabinets, energy efficient heat pump. appliances, lights, windows, etc etc..
Responsiveness after the sale, Judd and their subs take pride in their workmanship/materials and readily adjusted some very minor issues we encountered.
Values their reputation for being best in class."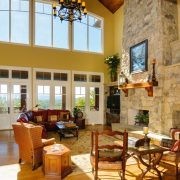 "We greatly enjoyed working with Judd Builders. Their attention to detail and creative solutions to problems were very helpful. Their service did not stop when we moved in; they have gone out of their way to ensure we experienced a smooth transition into our brand new home. Following our custom home building experience we would definitely recommend Judd Builders as well as the subcontractors they choose to work with."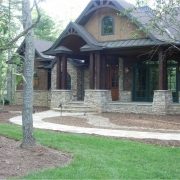 "WE LOVE OUR NEW HOME!! From the unique, beautifully handcrafted beams in the living room to the spectacular windows that soak in our gorgeous mountain view, the Judd team enabled us to build our dream home. The Judd's supplier contact facilitated us in selecting just the right internal and external doors that make the look and feel of our handcrafted home perfect. The paint and finishers gave us an old world look to our home that makes us feel we're in Italy! Building a new custom home with the Judds is not just about the look. It's about loyalty and dedication."