Dedicated Management Team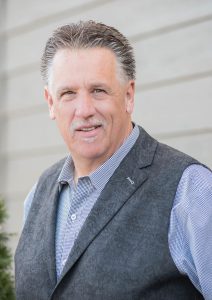 John Judd Sr.
Co-Owner of Judd Builders
John Judd Sr. was born in Oklahoma and raised in Alaska. He has worked in the construction industry for more than 25 years. He began his work with DuPont in Brevard, NC and Chattanooga, TN where he earned numerous safety awards. He moved back to Alaska in 1999 and worked with a large builder on residential and commercial construction. He gained invaluable experience of every facet of the building process.
John Sr. has always had a hands-on approach to project management. He is heavily involved in every stage of the construction process from concept to design. He enjoys guiding clients through the home building process and serves as a knowledgeable liaison between the client and the architect.
When John's not on the job site or in the office, you can find him with family. He has been married for 42 years to his wife, Debbie, and they have two children, Tami and John Jr. Tami lives in Tennessee with her husband, Bryan and their daughter, Anna Beth.
John Sr.'s father, Floyd Judd, was a great example of what it means to be a man of your word, and he does his best to live up to that example every day. He learned how to love his family, take pride in his work and honor his faith from his father.
Judd Builders | Asheville, NC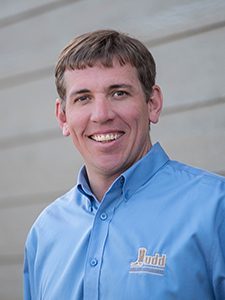 John Judd Jr.
Co-Owner of Judd Builders
John Judd Jr. has had a passion for building things his entire life. He started his building career spending his summers working with a custom home builder as a teenager. After graduating from TC Roberson High School in Asheville, he went on to further his education at Montreat College in Black Mountain, NC. After college, he realized he still had a love for building and worked as a laborer for a large contractor. He was quickly promoted to construction superintendent overseeing a large team of workers in multiple developments. This position allowed his leadership skills to further advance along with his knowledge of the home building process.
John Jr. shares his father's hands-on approach to project management and is known for his superior multitasking skills. His active presence on job sites ensures projects are on schedule and makes certain that the quality of the project matches the level of quality that Judd Builders has become known for. He takes away a genuine sense of pride in each residential or commercial project and enjoys watching the transformation.
He is proud that Judd Builders is known in Asheville for quality craftsmanship and treating clients and employees like family.
John and his wife, Sandy, live in Fairview and they have two kids, Jackson and Jessica. When he's not working he spends his time outdoors running, hiking and taking care of their horses.
Judd Builders | Asheville, NC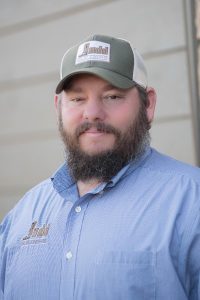 Jerry Banks
Superintendent
Jerry comes from a family with three generations of home builders in Asheville NC. He grew up surrounded by the home building industry when his father and grandfather were builders and learned how to build from a very young age. He has a teaching degree but discovered his passion for home building wasn't going away and it led him to where he is today.
As a sub-contractor years ago, Jerry experienced many home builders in Asheville, NC. Judd Builders was different than the other building companies because of the family atmosphere and the way employees are treated. He has become an extremely valued superintendent since he started with us more than 10 years ago.
He loves spending time with his wife, Stephanie, and his kids, Gabe and Lilly.
"What I love about my job is being able to take clients' ideas and dreams and turn them into reality. I enjoy when a client shows me a picture out of a magazine as inspiration and I help them get exactly what they want. My favorite part of the process is watching the finish trim come together in the form of detailed ceilings and unique wood treatments."
Judd Builders | Asheville, NC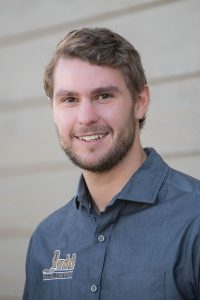 Parker Verzaal
Director of Operations
Parker grew up in Wilmington, NC and earned a Bachelor's Degree in Accounting from UNCW. He enjoys the fun, family atmosphere and banter at the Judd office and he is proud to represent a company that is known locally for quality and taking care of people.
Parker's responsibilities include guiding clients through the custom home building process and he works closely with employees to make things happen behind the scenes. He also helps foster an encouraging and caring company culture.
"I love many facets of my job especially working with clients. My favorite quote is by Roger Staubach and reads "There are no traffic jams along the extra mile." I like to think this is our mentality as a company when building our clients' dream homes.
Judd Builders | Asheville, NC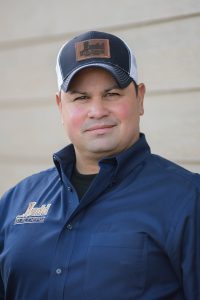 Joseph Mojica
Superintendent
Joseph Mojica joined the company in August 2016 with more than 20 years of experience. He has a Bachelor of Science degree in Architecture Engineering with a Minor in Business Administration. He also holds an MBA with a specialization in Entrepreneurship/Management and a Masters of Architecture from the University of Miami.
His expertise is in construction management and he has served as a construction superintendent, project manager, production lead, program manager, lead project designer and project engineer.
His responsibilities include: managing multiple disciplined construction crews, sub-contractors, vendors, construction scheduling, budget, estimation, material procurement and direct client financial reporting.
When he was researching which Asheville home builders he was interested in working for, something about Judd Builders stuck with him. Since he joined the company, he has become an extremely important part of the team. He is well-traveled and has lived in many places in the world, but he loves Asheville and he enjoys the work he does at Judd Bulders.
Judd Builders | Asheville, NC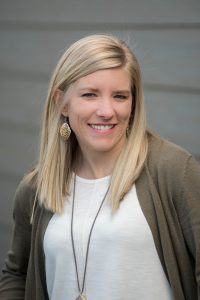 Lauren McKinney
Director of Marketing
Lauren started working with Judd Builders in 2012 as a part-time marketing coordinator. A Cincinnati native, she graduated from the University of Cincinnati in 2005 and moved to Asheville in 2010.
Her professional experience includes working on the ad agency side of the business, as well as marketing for industries including consumer packaged goods, non-profit, educational services, insurance and financial services, e-commerce retailers, restaurants and various other small businesses.
Lauren is a Realtor® and has had her NC broker's license since 2012. She's a member of the Land of Sky Association of Realtors®. She is available to help clients who are considering buying a lot to build a new home or buying an existing home and remodeling. Her knowledge of the market paired with an experienced builder's knowledge of the land and topography make for a great combination for clients looking to build their first custom home in Asheville.
She likes working for Judd Builders because it's family-owned and the company values drive every decision that's made.
Judd Builders | Asheville, NC
Let's work together
Get in touch with the most knowledgeable home builders in Asheville NC today.